Happy New Year CLMNWA Family!!!
It is time for the absolute final post of 2016 can you believe it?  I don't know about you, but this was a strange, rough, but pretty good year as I think about all of God's goodness throughout 2016.  I'm also really excited as many other preachers are about the prospects coming in 2017, but before I get to the New Year I think it's good to take a moment to reflect for a moment on the year that's about to come to an end.
I think about how He allowed me just a few more months of time to be a stay at home parent before He opened the door for Lizzie to attend a preschool full-time.  I think about how last Thanksgiving God began talking to me about the one needful thing, and that one needful thing being intimacy with Him…and how I needed that intimacy with Him to walk me through a couple of rough moments this year.  I think about how He opened a door for me to begin working as a lawn care laborer, and all the while He had me working literally right next door to the next part of my journey as a CSR for U-Haul. I think of how He brought me through a "less is more"season to show me that whether I write new material or not people are still going to come to my site because they want truth, and when they get here they find approximately 500 messages full of the truth of the Word of God.  I think about how blessed I am to have some pretty awesome men and women of God to guide and mentor me along as the pastor of this ministry.  I think about how He has blessed me with a beautiful wife and daughter, and how He has helped me to grow as a person and a pastor.  I can't say that everything that I've walked through this year has been wonderful, but what I can say is that I know without a doubt God walked through it with me.
Ministry wise I can tell you that I've had more views and visitors to Pastor B's Blog than any year so far, and the best thing as I mentioned a moment ago is that I really haven't written a lot of new material. In fact, I've written far less this year than I thought I was going to, but as we all know…God's way is always better than ours. I believe that part of the reason I didn't write nearly as much is because God was preparing me to return working in the secular world.  As I said earlier He also showed me that as long as the truth is available people will seek for it, and when they come to www.christlikeministriesnwa.com they will find it. Amen!?!  So, the explosion in numbers is God's way of letting me know that it's not what I've written that draws people to my sites…but they're drawn in by His Spirit.  A telling thing to me is the majority of people who find my ministry find it by Google.  People are looking for the truth, and it's a good feeling to know when they come to my sites they find the truth they seek.  Again it's not because I wrote it, but because it's all God-breathed and inspired…and that's why a series like the 7 Hebrew Words for Praise continues to draw people to the ministry.
I'm really excited about 2017.  I truly believe that there is a real potential for some really massive breakthroughs and blessings, but just a few days ago God gave me something that I believe is going to be key in 2017.  It comes from this amazing little verse in Isaiah…
"For I will pour water upon him that is thirsty, and floods upon the dry ground: I will pour my spirit upon thy seed, and my blessing upon thine offspring:" – Isaiah 44:3 (KJV)
I posted that on the Christlike Ministries NWA Facebook Fan Page (if you're on Facebook please take a moment to visit and like the page as we're inching closer to 500 fans), and along with it came something from the Lord that I believe is going to be like the one needful thing that Jesus was dealing with me since Thanksgiving of last year (and still deals with me on) through the Mary and Martha story.  This time it was a simple question from the Holy Ghost that has gotten me thinking about what real potential there is in the coming year for not just me and my family to be blessed, but the members of the Christlike Ministries NWA Family as well.  What was that question?  This one…
"Are you thirsty for the blessing or the One that gives the blessings?" – Holy Ghost
That's it. That's the question that will be necessary for us to really meditate upon during these next few weeks as we fast and pray and really seek the Lord for what He wants of us in 2017.  This is one of those questions that isn't really asking for an answer between you and me, but more between you and the Holy Ghost.  But, isn't it an amazing question to ponder as we enter into what many preachers are calling a year of overflow or blessings?
Are we thirsting more for the blessings or the One that will pour out the blessings? This very point prompted me to write by inspiration of the Holy Ghost this along with the Scripture I posted…
"I believe in order to get the blessings the Lord wants to pour out upon us in 2017 we have to be sure we aren't just thirsty for the blessing…but thirsting for the One that will pour out the blessings." – Pastor B
Listen.  I love to hear just like anyone else that 2017 is a year of breakthrough or miracles or tremendous blessings.  Believe me, after the last year or so like many of you I could do with some tremendous blessings and I'm not just talking finances either. However, what I can't escape is this simple, but profound question that the Lord laid on me as I was reading this scripture and posting it on Facebook.  I think it's a valid and very important question to ask…and I truly believe that it's important that we are honest about whether or not it's the blessing or the Blesser that we are thirsting for the most.
For me…having the understanding of the one needful thing that I have the greatest blessings aren't material, but those moments when the Spirit of God descends upon you for no reason while you're using the bathroom. Full transparency here I wasn't doing anything that particular day. I wasn't even listening to worship music, but I got up from my office to use the bathroom.  Suddenly, there was this heavy tangible presence of the One that makes it clear when He's in the room.  I mean, once you know of His presence there's no mistaking it when He walks into the room.  You see, having Jesus visit you just to remind you that He loves you and that you belong to Him even in a moment when you really weren't doing anything to deserve that visitation from Him is one of those things that I call a major blessing that has nothing to do with monetary value.
Look.  You can't put a dollar amount on God taking the time to visit you. There's no amount of money in the world that can buy that…it only comes from the Father having a heart to bless His children, and being intimate enough with Him to know when He walks into the room. The only way you know what His presence is like is to find yourself doing the one needful thing which is sitting at His feet soaking in the intimacy of His presence.  That's what the one needful thing is all about…intimacy.
Damon Thompson, Pastor Cass Hill, and Pastor Ronnie Swaddley Jr all say it this way…proximity.  In other words, closeness with the Father.
Come on, people, I can feel some of y'all are hung up a little here. What does the Bible say will happen if we take the step of drawing near to Him?  I'll help you.  The Bible says that if we will draw near to Him that He WILL draw near to us.  That, my friends, is proximity.  That, my friends, is our invitation to be like Mary, and do nothing but sit at His feet and soak in His glory, His presence, and the intimacy that comes from being in the presence of our Daddy.
Look. There are times that my three-year old daughter will come to me for no other reason then to be in my presence…to seek that intimate fellowship that we enjoyed for more than two and a half years while I was home with her pretty much every day for most of the first three years of her life. There are also times when I go seeking her because I enjoyed that fellowship and intimacy with her. However, let me give you a little insight from a dad from our Daddy that I now understand because I'm a daddy myself.  When she comes to seek me out unprovoked just wanting to spend time with her daddy and in her daddy's presence it's almost automatic that I will drop whatever it is I'm doing (even if it's writing a message), and do for her just like our Father will do for us…I draw near to hear as she desires to draw near to me.  In fact, there are times now when she'll say that she just wants to snuggle me.  That is what the one needful thing with the Father is all about…some times knowing that the only thing that our soul really needs is to snuggle with Jesus…and I know that we all know what it's like when He embraces us.
There isn't an amount of money in the world that can buy that…it comes from one place and one place only…the feet of Jesus.
So…now we get back to what the Lord said to me about the potential for massive breakthroughs and serious blessings for the coming year.  It's tied with answering the question about what we are thirsting for the most…the blessing or the One that will pour out the blessings.  I believe that many of us (myself included) really need to check our hearts and our motives for what's to come in the coming year…and I also believe that question will go a long way towards helping us determine the answers.
The good thing is if we've found that we're thirsting more for the blessings than the Blesser…we can repent and turn from that. The other good thing is if our heart and motives are in the right place I truly do believe that the Body of Christ as a whole is going to see some blessings poured out upon it like never before, and that does include financial blessings as well. I believe 2017 is the year of not just fulfillment, but overflow…but the key to all of that lies in what we're truly thirsting for.
Pastor B's Top 5 Worship Songs of 2016
I love worship music, and one of the great things about working for Lawnscapes of NWA was being able to listen to a lot of great songs.  However, there are a few songs that I've had on repeat more than others, and therefore I have decided to share what I'd like to call Pastor B's Top 5 Worship Songs of 2016.
Coming in at number 5 is a song titled "Magnify" by a group named We Are Messengers.
Song number 4 comes from a group called All Sons & Daughters and their song "Great Are You Lord"…
The 3rd song is actually a tie between Jeremy Riddle's "To Be Like You" and Free Chapel Music's album "Arise" the song title "Your Presence Is Heaven To Me"
My number 2 song comes from Passion: Salvation's Tide Is Rising the song is simply titled "I Remember"
I played the heck out of those songs, and I realize I'm actually listing my top 6…but Spotify agrees that there is one song that I played on repeat more than any song on any of my playlists on my Spotify account. My absolute number 1 song of 2016 is by Jesus Culture and Chris Quilala simply titled "Fierce".  I'll give you a little secret because Chris Quilala released a self-titled album and has a song that's very quickly moving up my favorites and most played list. Here is my absolute favorite worship song of 2016…"Fierce" by Jesus Culture and Chris Quilala
Things To Come in 2017
One of the biggest announcements I have involves these two blogs.  I believe that I'm going to keep Pastor B's Blog Too, but there won't be anymore new material written upon it and I'm also not going to renew the private domain name…it's highly possible I may take the top posts from that blog and move them all to this one.  That means we're going to be going back to the original blog that we started with in 2012. There really isn't the interest in my having two blogs, and I'm learning to trim some of the excess from my life to help me find better efficiency and balance.  By returning back to having the original blog it will help me be more efficient with what I write since it will all be going on one blog again, and I think it will also help my readers. Pastor B's Blog Too will remain, but I'm not going to be writing any new material and will not be renewing it's private domain as it will save me some money by using the free domain provided by WordPress. Y'all will still be able to visit it, but it will go back to being www.pastorbsblog.wordpress.com.
Another major change to this year is that I'm going to continue working for U-Haul, it's highly likely that I'm going to return to doing lawn care, and I've also been looking into possibly driving for Uber as well. In addition to that I'm looking forward to my second full season of softball with the Methodist team that I started playing on last season, and that's another reason I feel like it's a good idea to return to having just one blog from which to write and post from.  Hopefully that will help us get caught up on household bills, and help me upgrade some of the things I've been wanting to do with the ministry as well.
I wrote this on Facebook, but I haven't on here so I wanted to take a moment to let our WordPress audience know that we're going to be getting away from the teaching series to focus on the more spontaneousness of the Holy Ghost. How many of you know it's better to do ministry that way anyways!?!  When we follow God's leading instead of making our own plans not only do the messages turn out better, but that's how preaching should be done…by unction of the Holy Ghost.  I enjoyed doing the teaching series messages, and maybe we won't completely get away from them but I do believe that we're going to be getting a lot more of the spontaneous messages instead of the planned ones and that makes it a lot more fun for me.
As always I want to encourage all of you that follow me via WordPress to join me on Facebook by going to www.Facebook.com/ChristlikeMinistriesNWA. That is the link to the Facebook Fan Page, and while you're there be sure to click the "like" button.  Also, if you want to look me up personally then you can find me and send me a friend request at https://www.facebook.com/CLMNWAPastorB. I'm going to work at doing more live videos in 2017, and it's also possible that I might even do some video messages that I can only post on Facebook. There's a reason I encourage y'all to join me on Facebook, and that's because there are many things that I post exclusively for my Facebook audience. After all, Christlike Ministries NWA began with a Facebook Page a couple of months before I launched this blog, and I want as many people as possible to be able to be a part of the Christlike Ministries NWA Facebook Family.
Final Final Thoughts of 2016
I wrote this last part again on Facebook, but I feel like it's a good thing to repeat here for you…my WordPress audience. I know this is going a bit long, but I hope you're still reading because there's some really good stuff that will really help us to get an idea of where we are heading in 2017.  I know it sounds crazy for someone in ministry to sound like he's looking for less followers, but the truth is I'm really looking for people who truly want to follow Jesus…not Pastor B. What I write and have to say isn't important, but what is important is that y'all can hear the voice of the Holy Ghost in what I am writing.  That's the important thing, and while I am working on the final blog post of 2016, but I just wanted to take a moment to speak to everyone that's a part of my Facebook audience…and now I'm writing this for the entire Christlike Ministries NWA Family.
While the blog began in February of 2012 the original birthing place of Christlike Ministries NWA was right here on our Facebook Fan Page, and of course a couple of years ago I created the Christlike Ministries NWA Facebook Family group as well.  I am sorry, truly sorry that I haven't been able to write or post nearly as much as I thought I was going to this year, but the reason I had to get a job is because of a lack of financial support from you…the CLMNWA Family.
I explained that if just 100 of you would commit to sending me $5/month that would be a tremendous help to my ministry and household expenses, but that didn't happen so I wound up needing God to open a door for me to get a secular job…and He has which has led me to not having the time to write that I normally would have because in addition to a job I also have a family and my own personal devotional time to tend to as well.  I find what I'm looking for now more than anything are people who truly want to be a part of the Christlike Ministries NWA Family, and if that's not you…that's okay. I would rather have 100 people totally sold out for Jesus than 1,000 people who are trying to fake it to make it.
I believe that 2017 is going to be a tremendous year for many of us, but that starts with really being more hungry for God than you are for the blessings. It starts with desiring proximity to the Father and desiring to be in that quiet place enjoying the one needful thing of His presence. In order to get the blessings we hope to have in the coming year…the way to access those blessings is by taking that step of drawing near to Him…seeking Him first…and really desiring Him above and beyond anything or anyone else.
Here at Christlike Ministries NWA…we're not satisfied with the status quo, but we are in deep going deeper…much deeper into His presence. Here at Christlike Ministries NWA…we're not going to be here just for the sake of being here, but we're going to be here with a purpose…and that purpose is to honor Jesus.
I feel that there's going to be a real shift in the things God is going to have me writing about this year, and that much of what He's going to have me write is going to start sifting the fans from the followers. In other words, quite a large number of followers and fans today.  I suspect that number is going to get smaller, and those that are still here at the end of 2017 are going to be the ones that really reap the blessings that the Blesser is wanting to pour out upon us…but He's not just going to pour them out to pour them out.
I wasn't expecting to have this much to say in this post, but at least it'll give y'all a baseline as to where we are going in 2017…and something to read while I'm working on my Final Thoughts of 2016.
I love and appreciate you all. I hope and pray that this coming year truly is a year of overflow and blessings beyond all we could ask, think or imagine…but more then that I hope and pray that this is the year that we truly discover proximity to the Father and experience Jesus in ways we've never experienced Him before…and I believe those are the blessings He is wanting to really pour out upon us.
Yes…some of them will indeed be material and financial…but I believe the overflow and access is going to be the kind of blessings that money cannot buy…the kind that come from finding that needful thing and place at His feet and being able to enjoy His presence in ways we've only dreamed. I believe, I truly believe that God is going to pass by many of us like He did Moses…and that His glory is going to shine upon us like never before…and that our experiences with HIM are going to be the kind of blessings He is going to pour out upon us.
PUBLIC SERVICE ANNOUNCEMENT BY PASTOR B…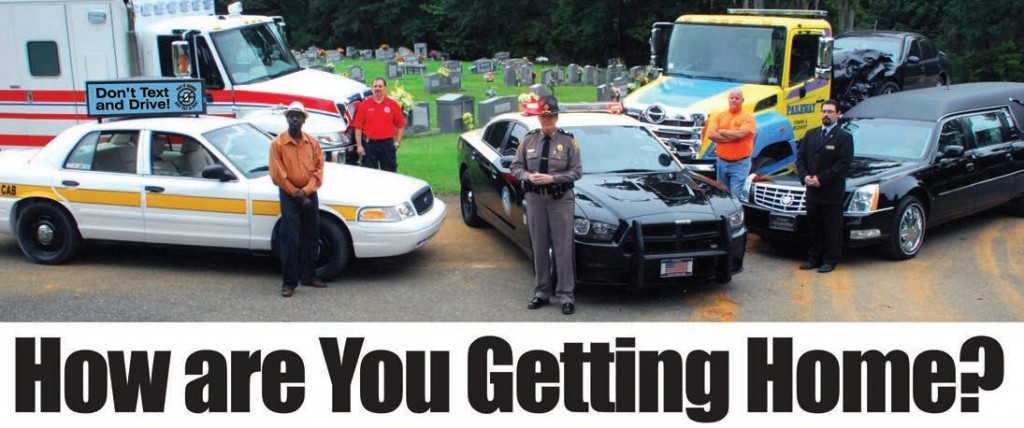 In this day and age there are so many better alternatives than driving drunk, and I just want to say this to all of my friends and family that are going to be out and about tonight…if you're going to be drinking then please don't drive.
Have a designated driver, call a cab or Uber, but for God's sake don't get behind the wheel. I don't want to lose any of the CLMNWA Family, my family or friends because of a fatal accident or due to being in jail because of a DWI or DUI. PLEASE…don't be THAT prideful one that says "that won't happen to me"…and winds up in eternity or jail because it did.
Listen…there is a point to where we can stretch the grace of God beyond its covering, and it just might be that this time God decides to allow you to learn a horrible lesson the hard way.
If you're going to party don't get behind the wheel. It's that simple.
Have a great New Year's Eve, have fun and enjoy yourselves, but please…please…PLEASE don't get behind the wheel whether you are full-blown drunk or buzzed or just had a few…DO NOT BE THAT ONE THAT THOUGHT IT WOULDN'T OR COULDN'T HAPPEN TO YOU.
That is all. I love y'all and don't mean to be a Debbie Downer…but I can assure you that waking up in jail or a hospital will be a lot worse than anything I could write.
In Closing
As always I want to thank all of you, the Christlike Ministries NWA Family, for your prayers, patience, and support. I'm grateful that God has allowed me to do this for soon to be 6 years now, and I can assure you that this is just the first 6 years. There's lots more to come, and I'm looking forward to another year of serving the Lord.
Blessings & Grace ~ Pastor B